Are you a skilled and driven individual seeking an exciting opportunity in the online gaming industry? We are currently looking for a talented online casino game reviewer to join our team. This is a hybrid/remote position, providing you with the flexibility to work from home or from our beautiful office in Phuket, Thailand.
The Ultimate Job Opportunity for Online Gaming Enthusiasts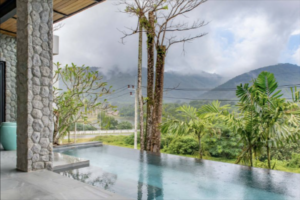 Our office is designed with the wellbeing and comfort of our team in mind, featuring a lounge, bar, open yoga area, and relaxation space. At the end of a busy day reviewing online casinos and games, our team can unwind in the peaceful surroundings or join in the fun and lively social activities that we offer.
A Dream Location to Work and Play: Phuket, Thailand
We offer a highly competitive compensation package, which includes a generous monthly budget for you to test out the latest online casinos and games. You keep all your winnings, making this a highly lucrative opportunity. Our team members are highly valued, and we offer bonuses and other rewards for exceptional performance.
Competitive Compensation and Generous Budget for Gaming Reviews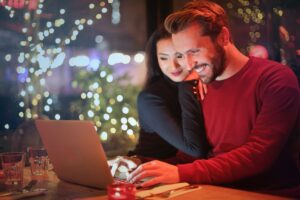 At our company, we pride ourselves on being a responsible operator in the online gaming industry. We adhere to strict ethical standards and operate with transparency and integrity. We expect our team members to share these values and to approach their work with the highest level of professionalism.
Our Commitment to Ethics and Professionalism in the Online Gaming Industry
We are looking for individuals who possess excellent writing skills and are able to create compelling video streams while playing online games. Ideally, you will also have experience with online gambling and a passion for the industry.
Qualifications for the Ideal Candidate: Fluency in English and Swedish or Finnish, Writing and Video Skills
Fluency in English and Swedish or Finnish is required for this position, as you will be responsible for reviewing games and content for our Scandinavian audience. You will work closely with our team of experts to provide detailed and insightful reviews, providing our customers with the highest level of service.
This is an incredible opportunity to join a dynamic and innovative team in a beautiful location. As a hybrid/remote employee, you can enjoy the best of both worlds, working from the comfort of your own home or from our stunning office in Phuket.
A Company Culture that Emphasizes Wellbeing and Fun
We believe that a diverse and inclusive workforce is key to our success, and we welcome applications from candidates of all backgrounds and experiences.
Diversity and Inclusion: Our Vision for a Strong and Collaborative Team
If you are passionate about online gaming, possess the necessary skills and qualifications, and are ready for a new challenge, we encourage you to apply today.
In summary, we are seeking a driven and skilled individual to join our team as an online casino game reviewer. This is a highly competitive opportunity with a generous compensation package, offering flexibility, and the chance to work in a beautiful location. If you are passionate about online gaming and possess the required skills and qualifications, we would be delighted to hear from you.
Application Form